Tableau Training & Coaching
Virtual, London & Birmingham
You have chosen to implement Tableau in your organisation and are looking for the most value adding ways you can get your team up to speed given your time, resources and budget.
As a leader, you want your team delivering dashboards that improve performance, quickly and repeatedly.
We tailor our delivery approach for every step of your journey...
...from beginners to subject matter experts ...for dashboard designers, analysts, data providers and casual users.
Giving people the ability, confidence and speed to build better Tableau dashboards that save and improve lives.
Book a discovery call now to discuss where you are now and where you want your team to be.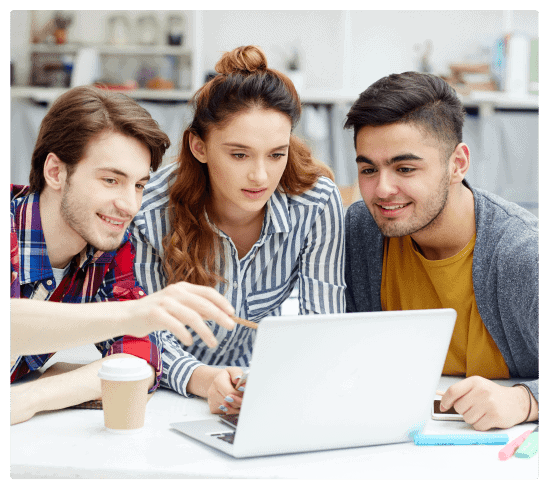 Prerequisites: Foundation level
It is really fab. You've done a really good job. It's definitely what people need. We've had this conversation about how organizations need to approach support and training and whether they build a similar structure internally and I'm sure there are companies that do, but those that just can't because of budget and timescales and expertise, this is real expertise and the way that you're delivering it is really good.


Ella Worsdale
Tableau Ambassador & Tableau User Group co-leader

In Tableau Training on Tap by VizDJ we now have a training solution fit for purpose for an ever changing world and that puts us at the centre of the training solution rather than us having a traditional training window that we either meet or miss out on.
Michael C.
Senior Manager Lloyds Banking Group
"The team are really getting a lot from the course and their view of Tableau has really been transformed, from seeing it as a flawed tool to a piece of software that can really enhance the reporting that they are doing."
Kevin Shine
Head of Business Information South Warwickshire NHS FT
I would highly recommend TTOT, the five members of staff have all reported back a clear step change in their confidence in using Tableau generally. There Tableau skills and knowledge have definitely improved, but more importantly for us their mind set and their approach to their role as analysts has shifted towards the vision we had. This isn't a bog standard Tableau course this is a fully round approach to training analysts, which is completed alongside their day job and they can bring their work challenges into the training to get expert support and guidance.
Ella Worsdale
Head of InformationPennine Care NHS FT
The structure of this course really walks you into Tableau and makes you think about your own data, which really gives context. It is clear the trainers have used Tableau for themselves and for customers so really understand what we are looking for from the tool.
Will Lloyd
Investment Director

I've been on training courses in the past where we might have used data that isn't relevant to me. And I've totally understood how to get the information together, but then when you come back and you look at it in terms of your own data, trying to see how that can fit and I think doing this seeing it with Superstore data versus our own data and how easy it is to be able to flip between the two just made it so much more empowering for me. And it just made more sense. Loads, more sense.
Sharon C
Specialist Analyst
Having not used Tableau, before the course I felt quite anxious. You feel like a new person starting again. Worried about what the expectations are. I think going through what we've done, from start to finish with the course, it's made us work together better as a team. A lot of our work is in silo's. So it's been great to work with one another and bounce ideas off one another as well. I feel like I've done really well with it. Absolutely a confidence boost.
Kathryn C
Senior Analyst Specialist & Corporate Services Business Intelligence Team
It amazes me how much you can do with Tableau and how little we knew about it really. We still managed to build dashboards off our own backs which I thought was pretty good! But now knowing the proper way to do it and how much it can do is, it's pretty amazing. I really enjoyed the course.
Helen F
Senior Information Analyst Information and Performance
I would recommend this course to anybody interested starting out in, or seeking to move in to a role, developing dashboards in Tableau. The programme builds from the basics, up to intermediate level, with well structured coaching and materials, supported by professional coaches who understand the subject matter to an advanced level and are able to bring the subject matter and the materials to life, sharing their knowledge and setting aside regular time to support students.
Craig L
Senior ManagerReporting and Performance Management