Subscribe to Tableau Bites

Get this email packed with useful links for people interested in improving their Tableau knowledge and skills.
Every week, I read blogs and articles written by more than 525 Tableau experts and updates from 14,466 enthusiasts.
Sign up and I'll send you links to the best posts (100% free).
You will receive 4 articles every week, in one newsletter, in your inbox.
Filtered for the best articles only, to save you time searching and to provide inspiration and tips and tricks on how to Tableau better and quicker.
See below for articles from previous editions.
"I think this is a brilliant newsletter, there's always so much going on in the Tableau community it can be hard to keep up."
Nai Louza,
Data Analyst, UBS
"I just wanted to say what a superb feature this is, some fabulous content."
Simon Beaumont
BI Director, JLL
Thanks for the newsletter, this is a really useful resource. I look forward to future editions."
Colin W,
Founder, Datawoj Ltd
"Most of your emails resonate to be honest. You seem to be very honed to the challenges that we face readily in our world."
Chris Woon
Dep. Director of BI, Gloucestershire Health and Care NHS FT
The newsletter you'll be waiting for.
Every week I read articles from news sites, blogs and new Tableau articles. I also look through new posts on Tableau Public, Twitter, LinkedIn, Tableau partner websites and in the Tableau Community, looking for the best and most useful pieces of content about Tableau and data visualisation practices. You'll get the best ones, for free.
Here are some articles that have been included in recent editions of Tableau Bites: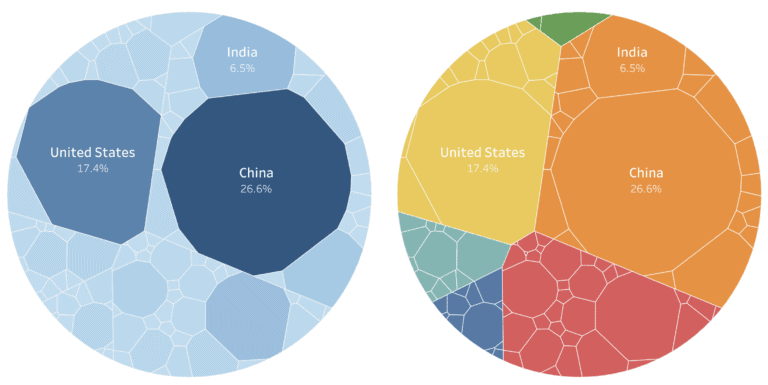 Zen Master Tristan Guillevin demonstrates how you can build a Voronoi Treemap in Tableau with two simple steps. This involves generating the Voronoi data as a text file and visualising it in Tableau using the Extract Data function. I hope you can find some use cases for using a Voronoi treemap in your work?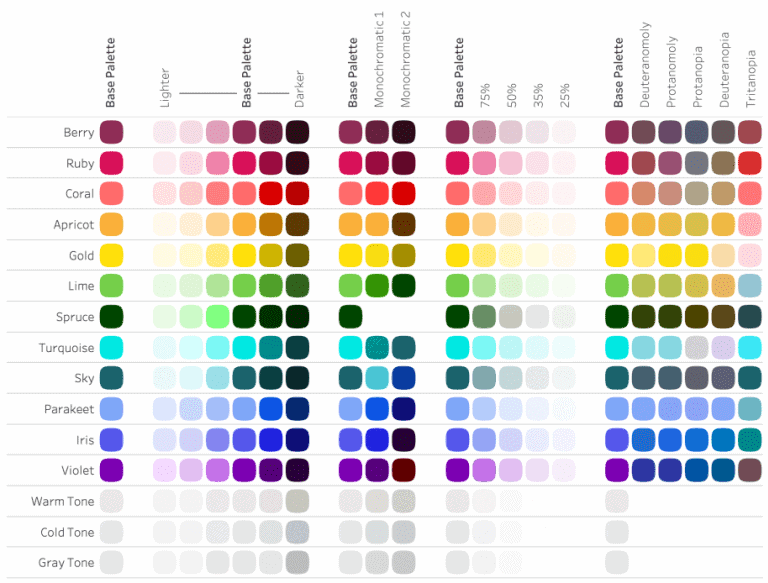 Luke Stanke from Tessellation demonstrates how you can build custom colour palettes for your real-world dashboards in Tableau.
The Zen Master highlights some tips to consider when building custom colour palettes for Tableau dashboards, including obtaining access to official brand standards documents, colour blindness and testing the colour palette with basic visualisations to make your dashboards accessible to everyone.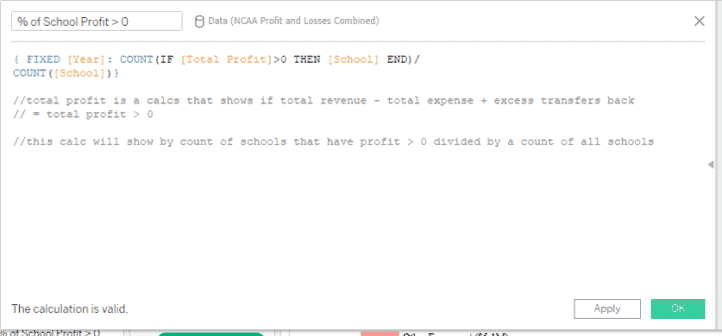 Spencer Bauke has four tips that will help make organizing your Tableau workbooks more easier for dashboard designers.
He explains that by using comments, folders, as well as annotating calculations and default formatting, it will streamline the process for dashboard designers who are creating and designing dashboards in Tableau for clients and organisations.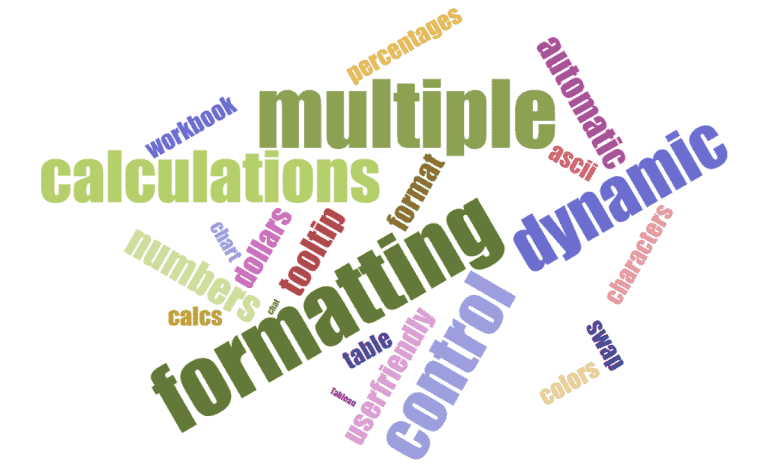 Last, but not least is new Zen Master Kevin Flerlage, from the Flerlage Twins who shows you how to dynamically control the formatting of various elements in Tableau by using multiple calculations to do this.
Kevin demonstrates this through a couple of simple use cases where he uses multiple calculations to change colour within the tooltip to swapping measures with parameters. There's plenty of ways that you can use multiple calculations to dynamically control the formatting of your dashboards.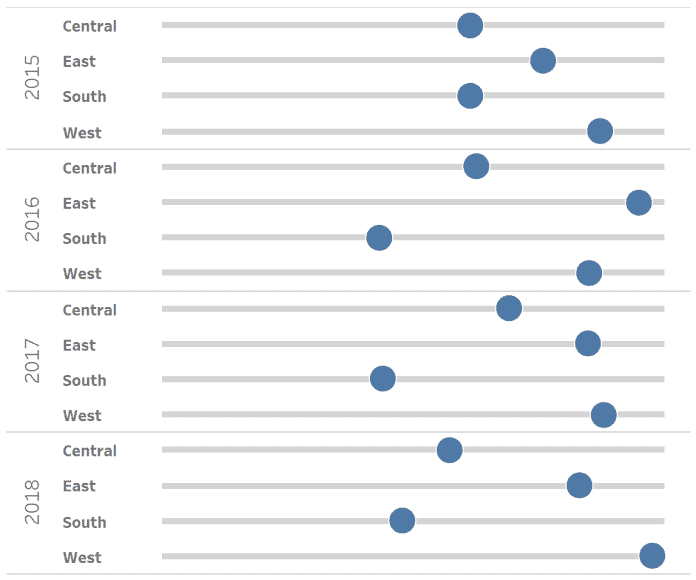 The Tableau Magic continues to spread from Toan Hoang as he shows you how to create a volume dial chart in Tableau. Volume dial charts are great for showing which regions have generated the most percent of sales or healthcare providers are reaching their goals over a set period of time.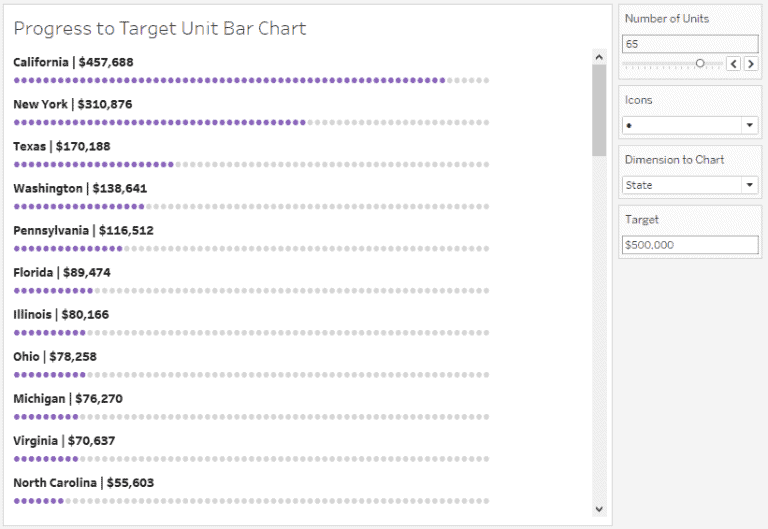 Adolfo Hernandez demonstrates how to create unit bar charts that don't look like bar charts. Adolfo uses Parameters and calculations to create a unit bar chart which shows which US states are progressing in terms of hitting the $500,000 sales goal.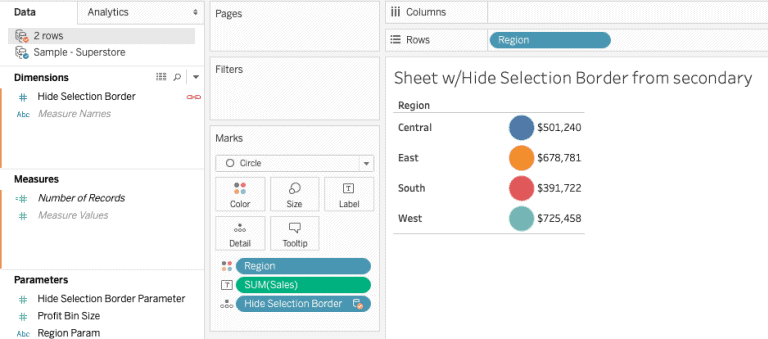 From the Zen Master Hall of Fame, Jonathan Drummey shows you how to hide Selection Borders in Tableau, using both Parameter and Highlight Actions. This tip is great for allowing the user to select the insights they want to see in the dashboard while ensuring that the selected border is hidden from the view.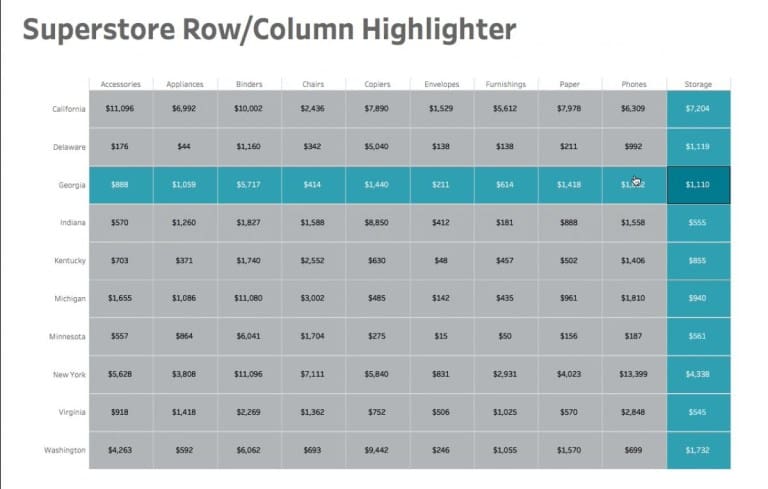 The Zen Masters keep coming in this edition of Tableau Bites as Matt Chambers demonstrates how to create a row and column highlighter using Set Actions in Tableau.
Adding a row and column highlighter to a crosstab is a great way of highlighting which regions are generating the most sales for a retailer or which hospitals are providing a good level healthcare within their respective dashboards.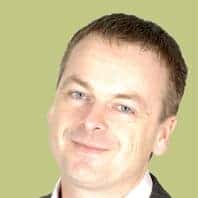 Steve Adams
Hi, I'm Steve Adams and I am a self-confessed analyst! Starting out over 25 years ago as an accountant, I became the Finance Director of a EUR 6B turnover company, delivering business analytics and performance management solutions. Since 2007 I have been consulting internationally in a wide range of industries.
I'm an agile BI practitioner. Visual analytics is an art form which I teach, study and enjoy.
For reporting, I believe that transparency and clarity of message are critical and I am a keen follower of the SUCCESS formula of the IBCS® (International Business Communication Standards). I am an IBCS® Certified Consultant.
My software weapon of choice is clearly Tableau and I am a Tableau Qualified Associate, consultant and trainer.
Get one, regular newsletter with everything you need to know about Tableau
Join enthusiasts who get the best Tableau articles straight into their inbox for free.