If your team are complaining that Tableau is too slow, or that they have to produce many ad-hoc data connections or that metric calculations being unavailable means they have to keep editing custom SQL, or requesting new data dumps from the data providers, or that calculated fields are not easy to use… then read on.
(If you are only interested in training, coaching or a free webinar…then skip to the end…)
But first, let's get one thing clear.
Technology Advice performed a comparison between Tableau and its nearest competitor, MS Power BI, and found that Tableau wins for both speed & capabilities. So, it's not the platform. You have made a good choice.
That is not to say that the approach isn't a paradigm shift. It is.
And It isn't your teams fault.
Depending on an individuals background, it can take a little time to get used to all the different options and working out what can and should be done where – the source data, data connections, grouping, hierarchy, extracts, calculated fields….and the list goes on – is an iterative learning process.
It also depends on your starting point of course.There are no "greenfield" sites when it comes to the data landscape for decision making and performance improvement in established organisations.
Which is one of the many reasons why your team chose Tableau in the first place. It's flexibility and its connectability (yep, I looked it up, that is a word).
But that strength can also lead to challenges.
When transitioning to Tableau teams often struggle with knowing how to navigate data transformation capabilities as well as moving their already curated data into Tableau in a performant way. This affects both data owners & dashboard developers in very different ways.
It can feel like being given the list of contents without the quantities or the instructions, and being asked to make the perfect Soufflé.
You could:
Go to a restaurant and ask them to make it, if you had the budget.
Find out and test a bunch of online recipe's until you get the perfect outcome, if you have the time.
Work with someone who provides expert instructions, and answers your questions when things via off track, or you need to change the recipe based upon what you have in your cupboard.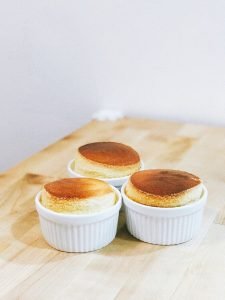 The last option is a hybrid approach. It saves you both money and time, as well as motivating and giving your team the skills to adapt things the way you want them in the future.
We worked with a team who had been using Tableau for 5 years before joining our coaching program, Tableau Training on Tap. Sharon is a business information analyst and part of that team.
Calculated fields "filled her with dread" and she was lost in a "fog" of where and how she should be transforming her data – in the source data? Grouping? Hierarchies? A single calculated field, or nested calculations?
During our Q&A's we iterated her through the 5 parts of Module 2 on our coaching program using both our training data & her own data, on multiple real-life requirements. Now she is not only confident in meeting her own requirements, but also coaching her colleagues to do the same.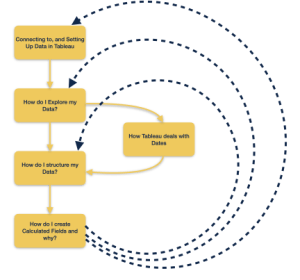 Here are the 5 areas you need to cover with your team :
Connecting to and setting up data
Exploring data
Add structure
Dealing with dates
Calculated fields
Understanding these 5 key areas will transition your team from using ad-hoc data uploads and data source connections with error prone calculations, to using re-usable data connections and robust metrics.
Understanding "what and where" involves considering multiple factors, which is why it is often situation specific in terms of what is the best approach. However, knowing all the possibilities in depth also allows an organisation to define a roadmap for their own data provisioning strategy.
They will need to build on their learning in the context of your own data. And migrate source data to the most efficient data connections for your set up. This is why we go deep into these areas in Module 2 of our 9 Module program, so that teams have time to synthesise and discuss with us during live coaching sessions during the whole program.
Already have SQL that provides the view on the data you need? Then of course that is your starting point…but it isn't necessarily going to provide the quickest data connection.
One group we worked with recently came to us after they had created over 130 data connections to a handful of source data tables. Their analysts were really not happy with the platform.
After taking the team iteratively through these 5 areas and discussing their own specific circumstances and needs, Helen (a Senior Information Analyst) said:
It amazes me how much you can do with Tableau and how little we knew about it really. We still managed to build dashboards off our own backs, which I thought were pretty good. But now knowing the proper way to do it and how much you can do is, it's pretty amazing!
Make sure you iterate and look to improve. Not just your dashboards, data connections, calculated fields and data flows, but also your teams skills. If we learn best by our own mistakes, then remember to let your team make mistakes. And let them go back and improve what has already been done. Rebuilding the foundations often makes for better and quicker, future developments.
When I asked Sharon "What would you tell somebody thinking about joining our program?" She said:
"Just go for it. You will not be disappointed at all. If you need support, support is available. Tableau Training on Tap ("TToT") for us has really helped us as a team. And it's really helped me as an individual."
(If you want to hear the whole interview with Sharon, you can here.)
If you have decided that you want to equip your team to take the platform forwards, and want to work with an organisation focussing on coaching and training services to enable organisations to be self-supporting, then…
Drop me a message with #ttot in it and we can discuss where you are, how you want to improve the performance of your organisation and whether tailoring #tableautrainingontap is a good solution for you.
Wait! – 3 quick ways for you or your team to work with me:
Our next Tableau Desktop Advanced Analytics course is closing for registration very soon – details here.
I am looking for 5 delegates to join my Tableau Training on Tap coaching program – more details here or message me to discuss.
Register for our FREE webinar "Improving business performance through Data Literacy", to be held online, 2nd Dec, 16:00 GMT. Spaces are limited. Steve Prokopiou, Ella Worsdale and myself will be focussing on practical tips and experience sharing, to help grow data literacy throughout organisations.
Make change happen!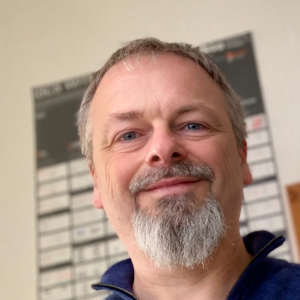 Steve Adams
Tableau Coach
PS – Team Leaders, schedule a Discovery Call with me here.
PPS – You can also see my FREE training "How your team can deliver action-driving dashboards, quickly and repeatedly with Tableau" here.